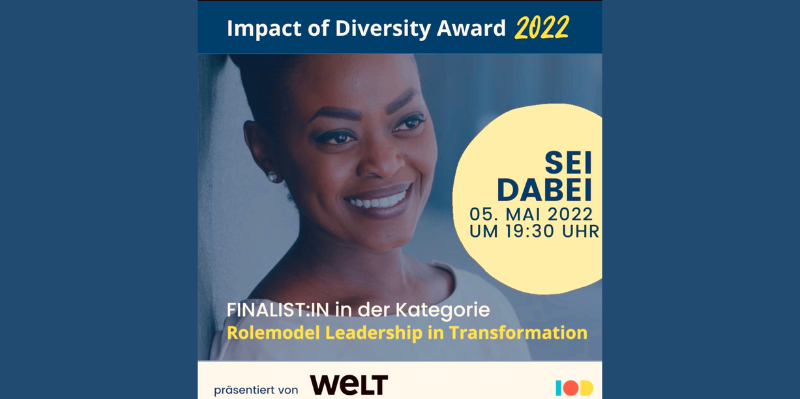 The A.R.M.O.U.R of Leadership: A Sustainable Solution to the Future of the Workplace
One of the most significant sources of change in our world today is the digital transformation of the global economy. While the Covid-19 Pandemic brought about a highly uncertain outlook for the labor market, it accelerated the arrival of the future of work. Pandemic-related disruptions led to workplaces becoming more virtual than physical, economies, and workforces global, and AI applications increasingly taking on human jobs.
However, the changes we are globally witnessing are largely a product of the world's Fourth Industrial Revolution, (4IR) which has seen industries disappear, some transformed, and others emerge. These implications affect everyone. Thus, it has become imperative to constantly remind all stakeholders – the public sector, private sector, and local communities – that we all have a role to play in creating sustainable, diverse, and inclusive organizations that empower the people in it.
This fact makes it more urgent to institutionalize human-centered approaches in both public and private organizations as key to building sustainable and inclusive organizations where humans remain empowered and valued.
As a response and solution to the changing industry, cultural and leadership landscape, I created a leadership model called: The A.R.M.O.U.R of Leadership. The A.R.M.O.U.R won a nomination in 2022 for The Impact of Diversity Awards in the Category: Leadership Transformation, making it to the Top 3 finalists in Germany. 
This model builds upon six principles that offer a paradigm shift in sustainably shaping the future of organizations with a human-centered design, especially in a world where technological advancements are evolving at an unprecedented pace.
The six principles of The ARMOUR of Leadership: 
Authenticity

Resilience

Mastery 

Ownership 

Understand 

Respect 
How are the principles of The A.R.M.O.U.R of Leadership Applied? 
Authenticity 
After going through a pandemic, watching global economies, health systems, and infrastructure crash while experiencing political shocks, most organizations are asking themselves the following questions:
Who are we?

Who do we want to be after the two monumental years?

Do our values still align with our mission?
As organizations adapt to emerging technologies to sustain their long-term relevance, they must ensure ethical deployment to avoid creating inequalities. This makes it more urgent to institutionalize human-centered approaches in organizations, public and private. Organizations must take time to answer important questions around identity (values, branding, strategic position, etc). These questions allow organizations, and their leaders, to infuse authenticity into their change management strategy.
According to Forbes, leaders who focus on keeping the change management strategy authentic achieve a boost in employee motivation and engagement within the organization and communities they serve. The result is a culture of trust between organizations and people. Earning trust may seem like, a less critical investment until you consider the results of the Edelman Trust Barometer, which showed that 88% of the surveyed customers said that trust was a deciding factor in choosing brands.
To be authentic is to be committed to an identity, culture, and brand that responds to changes but remains constant in its raison d'etre and commitment to its people.
Resilience
Resilience is the ability of leaders and organizations to adapt positively to disruptive changes in technology, the market, and society. The primary goal of resilient leaders and organizations is sustainable peak performance. Given the fact that "dynamic and unpredictable" conditions are the new normal in business, leaders have become concerned with achieving resilience. 
The concept of resilience is immeasurable, yet its effect is felt all around us. The World Economic Forum estimates that a lack of resilience can result in annual GDP growth reductions of up to 5%. A McKinsey report indicates that resilient organizations recorded 50% more total shareholder returns than non-resilient organizations in the post-pandemic period.
By adopting a human-centered leadership design, organizations can achieve resilience by focusing on grooming adaptability in human (and nonhuman) resources while meeting evolving market needs. By developing strategies that align with the hallmark of global progress and resilience, the Sustainable Development Goals ( SDGs ), organizations can refocus material and human resources into endeavors that align with the global vision for a better world.
Mastery
As the fourth industrial revolution (4IR ) slowly but steadily transforms our world, skillset mastery will play a significant role in the future of work. Every organization needs to upskill and reskill more than 50% of the workforce by 2025 to maintain relevance and competitive advantage. 
Digital transformation will inevitably result in worker displacement, necessitate career transitions, and a higher risk for increased polarization in society; people with in-demand skills will continue to thrive and feel empowered while workers who lack specialist and in-demand skills fall further behind. Consequently, leaders and organizations must develop strategies that help people master relevant skill sets for effective deployment.
Closing the skills gap is not only for organizational competitive advantage and sustained profitability. The lives and livelihoods of 85 million people (and their dependents) are at stake. Closing the skills gap means helping the 85 million vulnerable workers to acquire the skills and knowledge needed to engage the 97 million projected jobs by 2025 according to the Future of Jobs Report 2020 by the World Economic Forum.
This calls for large-scale, intentional, and well-designed proactive reskilling strategies and the willingness of organizations to invest in these initiatives for long-term sustainable resilience.  
Ownership
Organizations thrive when they create psychologically safe ecosystems that allow people to feel needed and as part of the solution. As the world gradually transitions into the future, people must be empowered and made to realize that they all have important roles to play in achieving desirable outcomes by applying human-centered approaches in key aspects of the organization. 
According to Amy Edmondson, in The Fearless Organization, psychological safety is the #1 predictor of team effectiveness. When members of the organization feel safe enough to share thoughts/opinions about organizational activities and strategies without fear of backlash, it helps the organization gather as much information as needed. Psychologically safe organizations promote authenticity among their employees which in turn unleashes great human potential.
Understand
Staying relevant is a function of understanding emerging trends, understanding what needs to be done to stay ahead, and effectively communicating the same to stakeholders.
As organizations leverage the great potential of a globalized virtual workforce in the post-pandemic world, the nature of work, workers, and workplaces is transformed. There is a renewed focus on cultural intelligence, workplace welfare, corporate transparency and governance, DE&I, and glocalization. Organizations must quickly learn and understand the dynamic demands of working cross-culturally and leading a diverse workforce.
Beyond understanding emerging trends and new realities, organizations need to confidently communicate their business and leadership strategy and demonstrate how their approach will sustainably center the stakeholders while creating long-term value.
Respect
Organizations must understand and respect the presence of difference. Diversity and inclusivity are two sides of a coin whose effective leverage is fundamental when sustainably discussing the future of work. Embracing the diversity of the new global workforce must be reflected in the employee lifecycle. Organizations must place more importance on building an employee lifecycle that does discriminate and that offers equal opportunities for individual success and fulfillment. 
As more organizations gradually adjust to flexible working arrangements in the post-pandemic period, governments (especially in Europe and Asia) are passing legislation shaping the changes related to enhancing DE&I to promote more equitable workplaces. By effectively leveraging diversity and inclusivity, we can empower previously disadvantaged persons and sustain value creation and profitability.
We are at a pivotal point in transforming our world, particularly when creating inclusive organizations and economies. We all must recognize and put in the work entailed to bridge the gap between today and the inevitable digital future in an economically, socially, and politically sustainable and inclusive manner. 

In another fifty years, we want to know that today, we acted responsibly and made the change necessary to create and sustain an equitable world.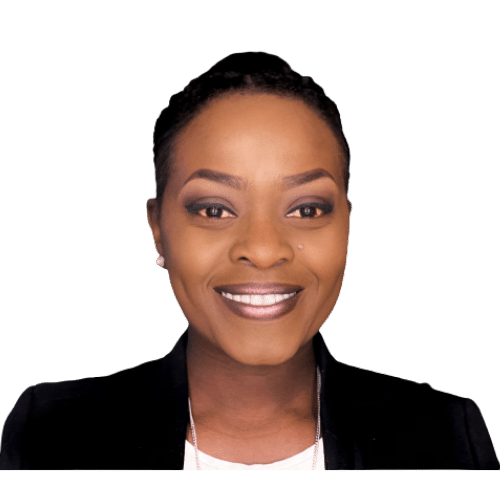 Natalie Schrogl - Author

Founder & Managing Director, The Interface Leadership

Natalie Schrogl is a sought after leadership strategist, keynote speaker, and creator of "The ARMOUR of Leadership", a template for leadership transformation and a solid guide to crafting a sustainable response to the changing leadership landscape.